SAINT ARNOLD PATRON SAINT OF BREWERS
Saint Arnold spent his holy life warning peasants about the dangers of drinking water. Beer was safe, and "from man's sweat and God's love, beer came into the world." Saint Arnold died on August 16, 640.
In 641, the citizens of Metz requested that his body be exhumed and ceremoniously carried to Metz for reburial in their Church of the Holy Apostles. During this voyage a miracle came to pass in the town of Champignuelles. The tired porters and followers stopped for a rest and walked into a tavern for a drink of their favorite beverage. Regretfully, there was only one mug of beer to be shared, but that mug never ran dry and all of the thirsty pilgrims were satisfied.
Saint Arnold is recognized by the Catholic Church as the Patron Saint of Brewers.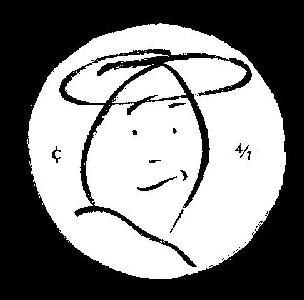 St. Stupid however, Speaks for HIMSELF!
God came to earth and told Man,
"I will you give all things great and beautiful"
And it was done........

A week later Satan came to earth and told Man
"Here, let me organize all that stuff for you"
AND HE GAVE US RELIGIONS